Custom Built Cloud Based Softwares
The custom cloud software or cloud computing is a software which is hosted in cloud and can be accessed from any part of the world using internet. The Cloud Computing has following benefits and advantages:
Scalability
WhatsApp, a cloud software has billions of users all across the globe because it utilized the power of cloud computing to build a simple chat application.

Flexibility
Most of the cloud softwares are hosted on a server like Amazon AWS server. Unlike our conventional PC these server's processing power can at any time be increased or decreased based based on the traffic or usage.

Cost Effective
As the cloud-based systems don't require hardware investment, they are very economical.

24 x 7 Availability
The servers where the cloud software will be hosted will be up 24 x 7. Most of the hosting companies provide an uptime of 99.99%, which means the servers never sleep.

Security
Cloud is used as secondary storage by many companies to secure the data even when there is loss of local stored data. Google Drive & Dropbox are some of the example of cloud storage providers.

Remote Management
Cloud softwares can be accessed through internet and so you can easily work from any place using cloud software.

Developer Friendly
Back in the time, software engineers used to travel a long distance to install software updates. Now updating software has become a office work with the help of cloud computing.

Economical
Most of the cloud solutions are charged based on usage, which reduces cost as users don't have to pay for hardware.
How do we choose to work with you?
You let us know what service you're looking for

Our team of experienced Business Analysts will analyse your requirement and let you know if we are a good fit for each other

If we're a perfect match, we'll get back to you and let you know how we can work with you to help you grow by "nX"
How do we work?
You can consider us as an extended arm of your team
We work with your team as technology partners and help you strategize processes to improve your profits

We will design software architecture, build and deploy software to successfully scale your business

If you're looking for increasing sales we'll plan and implement tailor-made digital marketing strategies for your business
Schedule FREE 15 Min "BIRDS" strategy session:
If you're planning to build a software product for Web, Android, or iOS, we're fully equipped to bring your vision to life. Why wait? Let's talk business - we'll put the cyber-kettle on.
Schedule Now
Testimonial:
Bharat Rao K S,
CEO at WinkWash. Speaking about GeekSynergy impact.
"Extremely scientific approach and highly talented team."
Know More
We've featured in some amazing publication: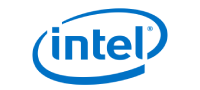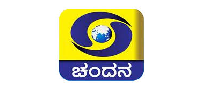 About Us
We are India's leading company for custom cloud software development and scientific digital marketing.
Our Contacts
#24, 1st Floor, Shivkrupa CKM Road, Kempaiah Layout, Postal Colony, Sanjaynagar,Bengaluru - 560094,Karnataka, India
#665, 3rd Main, 9th Cross, Hemavathi Nagar, Hassan, Karnataka 573201