Cloud Hosted Custom Enterprise Resource Planning Software (ERP)
While there are a variety of ERP options currently on the market, it is not always easy for a company to decide which ERP is right for them, the one that will help with their unique needs. Before diving into the specific features and functionality of a particular software package, it is important to decide between an on-premise, cloud – or some combination thereof – ERP strategies.
Undoubtedly, there are advantages and disadvantages to each approach, but overall, the advantages of using a cloud-based ERP outweigh the disadvantages. The following are just some of the advantages of using a cloud-based ERP:
No Installation
As cloud-based ERP doesn't need a separate on-premise installation, anyone with internet connectivity can use these software without installation.

Quick & Easy Updates
As cloud ERP systems are hosted on the cloud, the development team can easily update the software.

Cost Effective
As the cloud-based systems don't require hardware investment, they are very economical.

Security
As cloud-based ERP is hosted on the cloud, the ERP system which carries mostly companies data is secured by both in-house IT team and cloud hosting provider team making it more secure.
How do we choose to work with you?
You let us know what service you're looking for

Our team of experienced Business Analysts will analyse your requirement and let you know if we are a good fit for each other

If we're a perfect match, we'll get back to you and let you know how we can work with you to help you grow by "nX"
How do we work?
You can consider us as an extended arm of your team
We work with your team as technology partners and help you strategize processes to improve your profits

We will design software architecture, build and deploy software to successfully scale your business

If you're looking for increasing sales we'll plan and implement tailor-made digital marketing strategies for your business
Schedule FREE 15 Min "BIRDS" strategy session:
If you're planning to build a software product for Web, Android, or iOS, we're fully equipped to bring your vision to life. Why wait? Let's talk business - we'll put the cyber-kettle on.
Schedule Now
Testimonial:
Bharat Rao K S,
CEO at WinkWash. Speaking about GeekSynergy impact.
"Extremely scientific approach and highly talented team."
Know More
We've featured in some amazing publication: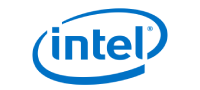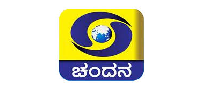 About Us
We are India's leading company for custom cloud software development and scientific digital marketing.
Our Contacts
#24, 1st Floor, Shivkrupa CKM Road, Kempaiah Layout, Postal Colony, Sanjaynagar,Bengaluru - 560094,Karnataka, India
#665, 3rd Main, 9th Cross, Hemavathi Nagar, Hassan, Karnataka 573201