AgTex
AgTex is a jacquard punching card machine used by silk saree weavers. It helps weavers to generate computer designed silk sarees punching cards.
Designed software has following features
Testing - Used to test various components of the machine. Testing can be used to test

Brake

Clutch

Coil

Motor

Rack

13 Pins

Sensors etc

Punching is used to punch the designed cards into cards. The punch option can used to set

Start & Stop Punching

Punch Depth

No. of cards to punch

ETA

Puch Even & Odd cards etc

Conversion is used to convert designs into punchable cards

New Card Layout is used to design new type of card, which is not available in the local card database

Custom card is used to punch any missed card or card which will be manually designed
Gurubrahma Technologies has sold hundreds of these machines to silk weavers all across the country
Testing
Used to test various hardware components of the device.
Clutch Testing
Brake Testing
Coil Testing
Motor Testing
Rack Testing
Sensor Testing
Punching
Punching is used to punch the designed cards into cards. The punch option can used to set,
Start & Stop Punching
Punch Depth
No. of cards to punch
ETA
Puch Even & Odd cards etc.
Image Conversion
Used to convert images into punchable card designs.
Converts the design into cards.
Provision to pick specific color.
Displays total cards generated.
Merging
Provision to merge two and three images. Generates a merged image which could be saved as JPEG image.
Merge two designs
Merge three designs
Merge one line
Merge two lines
Saved merged image
New Card Layout
Used to design new card layout.
Design New Card.
Display Designed Cards.
Lists Available Cards.
Delete Design Template.
Custom Card
Used to design and punch missing card.
Used to manually design a card
Provision to save card after designing
Punch & No-punch can be set using keyboard keys '0' & '1'
Provision to design multiple cards at once
Schedule FREE 15 Min "BIRDS" strategy session:
If you're planning to build a software product for Web, Android, or iOS, we're fully equipped to bring your vision to life. Why wait? Let's talk business - we'll put the cyber-kettle on.
Schedule Now
Testimonial:
Bharat Rao K S,
CEO at WinkWash. Speaking about GeekSynergy impact.
"Extremely scientific approach and highly talented team."
Know More
We've featured in some amazing publication: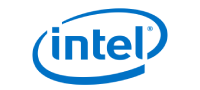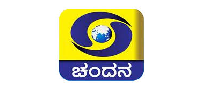 Technologies used in Agtex
About Us
We are India's leading company for custom cloud software development and scientific digital marketing.
Our Contacts
#24, 1st Floor, Shivkrupa CKM Road, Kempaiah Layout, Postal Colony, Sanjaynagar,Bengaluru - 560094,Karnataka, India
#665, 3rd Main, 9th Cross, Hemavathi Nagar, Hassan, Karnataka 573201